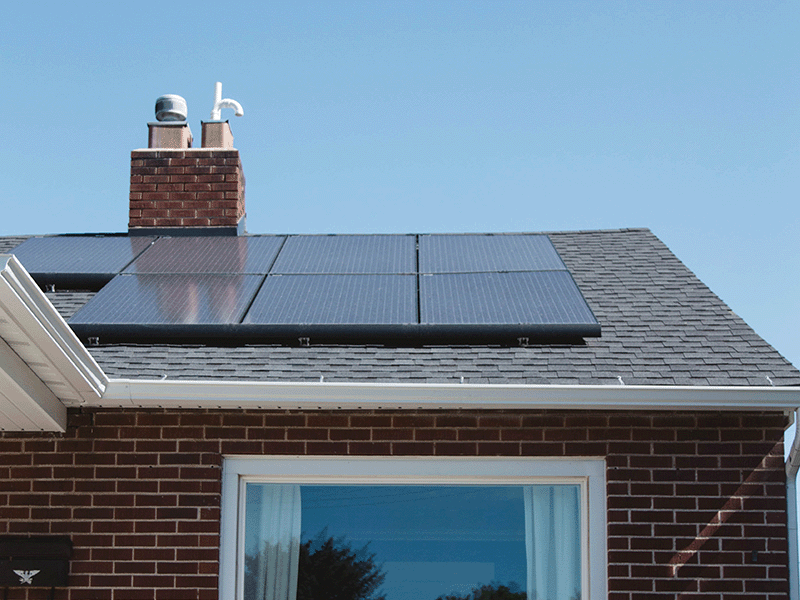 Not only does reducing the energy we use help the planet, it also helps us by reducing our energy bills. Fuel poverty is a big issue in Scotland and community energy efficiency projects can also help tackle this too.
Here are three main ways that energy efficiency could be improved in buildings:
When building new builds and extensions etc. through improved design and construction techniques that reduce heating, cooling, ventilating, and lighting


Through retrofitting existing buildings, including insulation*


By actively managing energy use within the building, by buying A** appliances, switching off appliances when not in use, reducing temperature of hearing and times of heating etc.
Many communities groups and organisations have their own buildings, so you can lead by example and retrofit these to the highest standards. The most recent standards that any retrofit should be working to are the PAS2030 and PAS2035 Standards. Zero Carbon Daviot & Udny Climate Action have created a fantastic Guide to Retrofit and Heat Pumps that outlines what you can do and includes helpful links and you should also check out this LETI guide and the Pebble Trust guide too.
You can also go out into your community and educate and encourage others to insulate, retrofit and reduce their energy use. Some communities in the North East are already doing this, like Daviot, Banchory and Udny. You can learn more about these type of projects in our project database.
Home Energy Scotland is the organisation to go to for free, impartial advice on energy saving, keeping warm at home and renewable energy, among other things. Here are some more guides that can help guide you:
Heat
Energy Saving Trust Heating your home and Reducing home heat loss
Home Energy Scotland Ways to create a cosier and more comfortable space

Energy Efficiency
Energy Saving Trust's How to insulate your home and stay warm this winter