Gain knowledge and peer support, join our network to create a sustainable norethast scotland with connected and empowered active communities at its heart
Dedicated Support
As a member of NESCAN Hub you will have access to dedicated and tailored support from our team and other members. So far we have been able to support a variety of climate action groups to develop their ideas and provide funding support to make their ideas a reality.
Be Inspired
Whether you have a seedling idea that needs further development or you simply don't know where to start, as a member you have access to our interactive project database, as well as the chance to attend events to see the possibilities and be inspired to help create a sustainable and thriving community.
Peer to Peer Learning
Our growing network of members allows for valuable peer to peer learning opportunities and events, enabling you to gain support and knowledge from others' skills and experiences.
Build your skills
NESCAN Hub members benefit from free training sessions, as well as member events and valuable toolkits to help you get started with your climate action projects, and build capacity within your community.
What do I get as a member?
All members will receive our monthly newsletters, be invited to bi-monthly NESCAN member meetings & gain access to events, training & networking opportunities. Additionally NESCAN Hub CIC members will have voting rights regarding the direction of the NESCAN Hub's work. For full details please see the T&C's below.
Who can be a NESCAN member?
Group membership of NESCAN is open to community led and non profit organisations in Aberdeen City & Aberdeenshire. This includes constituted and unconstituted groups, SCIOs, CICs and social enterprise companies that are limited by guarantee, and who support NESCAN's vision & aims.
Individual membership is open to anyone who supports NESCAN's vision & aims and wants to contribute to our work in the North East of Scotland.
Please complete the application for the membership below.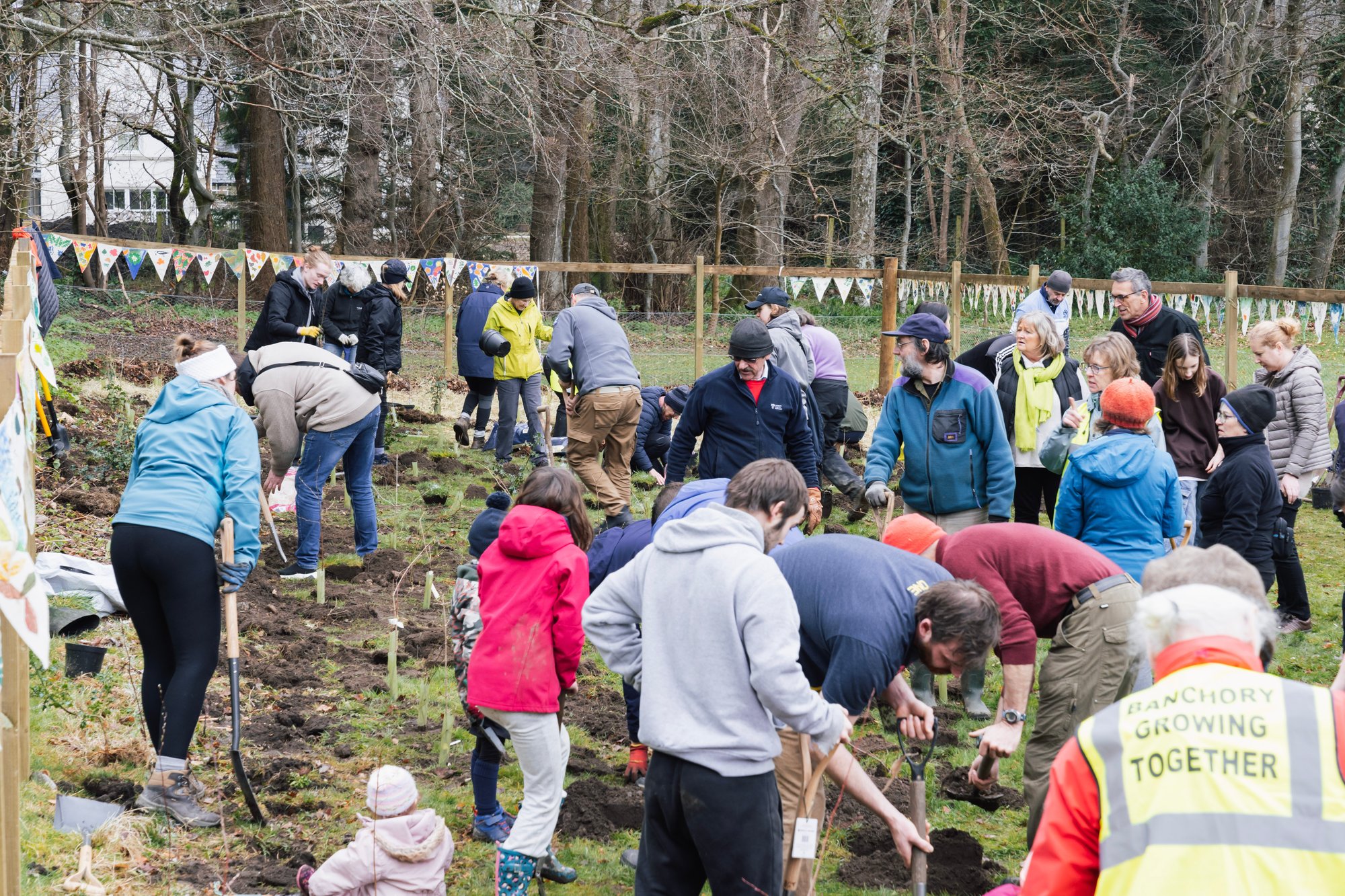 Fill in NESCAN application form here
All applicants please complete the application forms via the button below.
Fill in CIC Membership application form here
If successful, all NESCAN Hub CIC members will be asked to pay a £1 membership fee directly to the NESCAN Bank Account. CIC members are entitled to vote at NESCAN Hub CIC's general meetings.
According to the Articles of Association, NESCAN Hub CIC Members have the following rights & roles:

Members' liability is limited to £1, the amount that each member undertakes to contribute to the assets of the company in the event of its being wound up while they are a member, or within 1 year after they cease to be a member.
Members can, by ordinary resolution at a general meeting, appoint Directors & agree their remuneration.
Members can, by special resolution direct the Directors to take, or refrain from taking, specific action.

Becoming/ceasing to be a member:

Subscribers to the Memorandum are the first members of the Company.
No member can be admitted as a member unless they are approved by the directors.
Everyone who wishes to become a member needs to deliver an application for membership containing the information required by the Directors.
Membership is not transferable.
Membership is terminated upon death, or if a resolution is passed resolving to expel a member because of their continued membership is deemed harmful to the Company. In this case, at least half of the Directors must be present, & the member must be given at least 14 days notice that the resolution is being proposed.

General meetings:

Members can require the Directors to call a general meeting.
Notice of at least 14 days must be given unless a majority of members agree.
Members can appoint a proxy for the general meeting.
General meeting is quorum if two persons entitled to vote (i.e a member of their proxy) are present.
Member and non-members can attend & speak at general meetings.
Only members (or their proxies) have a right to vote.
Each member has one vote.
A Member Organisation may nominate any individual to act as its Authorised Representative. The Member Organisation must give notice in writing to the Company of its Authorised Representative.
The Authorised Representative can exercise the same powers as the Member Organisation would exercise if it were an ordinary member, and has the same voting rights as the Member Organisation would be entitled to if it was an individual member present in person.

Amendments & written solutions

An ordinary resolution to be proposed at a general meeting may be amended by ordinary resolution if notice of the proposed amendment is given the Company in writing by a person entitled to vote at the general meeting at which it is to proposed not less than 48 hours before the meeting is to take place (or such later time as the chair of the meeting may determine); and the proposed amendment does not, in the reasonable opinion on the meeting chair, materially alter the scope of the resolution.
A written resolution is passed as a special resolution if it is passed by a 75% majority of the total voting rights of eligible members.
A copy of the written resolution must be sent to every member together with a statement informing the member how to signify their agreement to the resolution and the date by which the resolution must be passed if it not to lapse.
A member signifies their agreement to a proposed written resolution when the Company receives from him/her/them an authenticated Document identifying the resolution to which it relates and indication his or her agreement to the resolution.

The NESCAN Hub Team must maintain a members' register.