In February 2022, NESCAN and partners held a Mapping Community Climate Action in the North East of Scotland event to map the various sustainability, climate change and biodiversity community projects across the region, all of which are on our Project Map below! Find out more information on the event in our detailed report.
Explore what's going on in your community!
No matter where you're located in the North East, there's always something exciting going on for you to get involved in.
We've put together a handy interactive map of the North East of Scotland showcasing all of the ongoing Climate Action projects happening near you.
How to use the map:
Click and drag with your mouse to move around the map & use the + and - keys to zoom in and out.


For more information, including contact details and website links, simply click on a pin. To go back to the full list of categories and projects, click the arrow in top left of the panel next to the project name.


Interested in a particular category? Use the panel on the left hand side to filter what pins you see.
If you notice any errors of the Project Map or information which requires updating, please contact NESCAN Hub Office Coordinator: karina@nescan.org
If you would like to add your own project, please complete the form below.
What projects can you expect to see?
Education
Gain insight & evoke community action on climate change through learning sustainable practices.
Circular Economy
Learn the in's and out's & how you can play your part within the Circular Economy with these projects.
Food
Share knowledge & skills on growing food, eating seasonally and what to do with spare crops.
Nature & Biodiversity
Explore, appreciate & help protect our beautiful landscape, flora & fauna by getting involved with these projects.
Energy & Buildings
Learn how to improve your community's carbon footprint in a scalable & affordable way.
Transport
From independent bike & e-bike rentals, to information on electric cars and car sharing; discover new ways to travel throughout the North East.
Do you have a climate action project to share?
If you have an exciting project that is working to help mitigate and adapt to climate change within the North East we'd love to feature it on our map!
Simply fill out the form to the right and our team will review and add your project to the ever growing project map.
Last updated: August 3rd 2022
Next update: October 5th 2022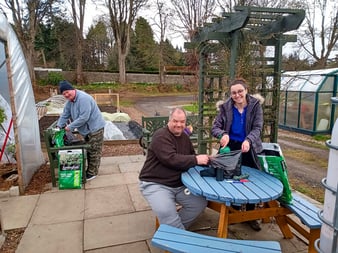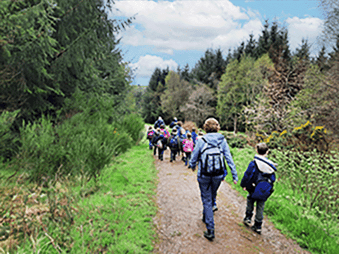 Subscribe to our newsletter and stay up to date with all news and events.
*By clicking submit you agree to receiving communications from NESCAN Hub. You can unsubscribe at any time. See our Privacy Policy for more.