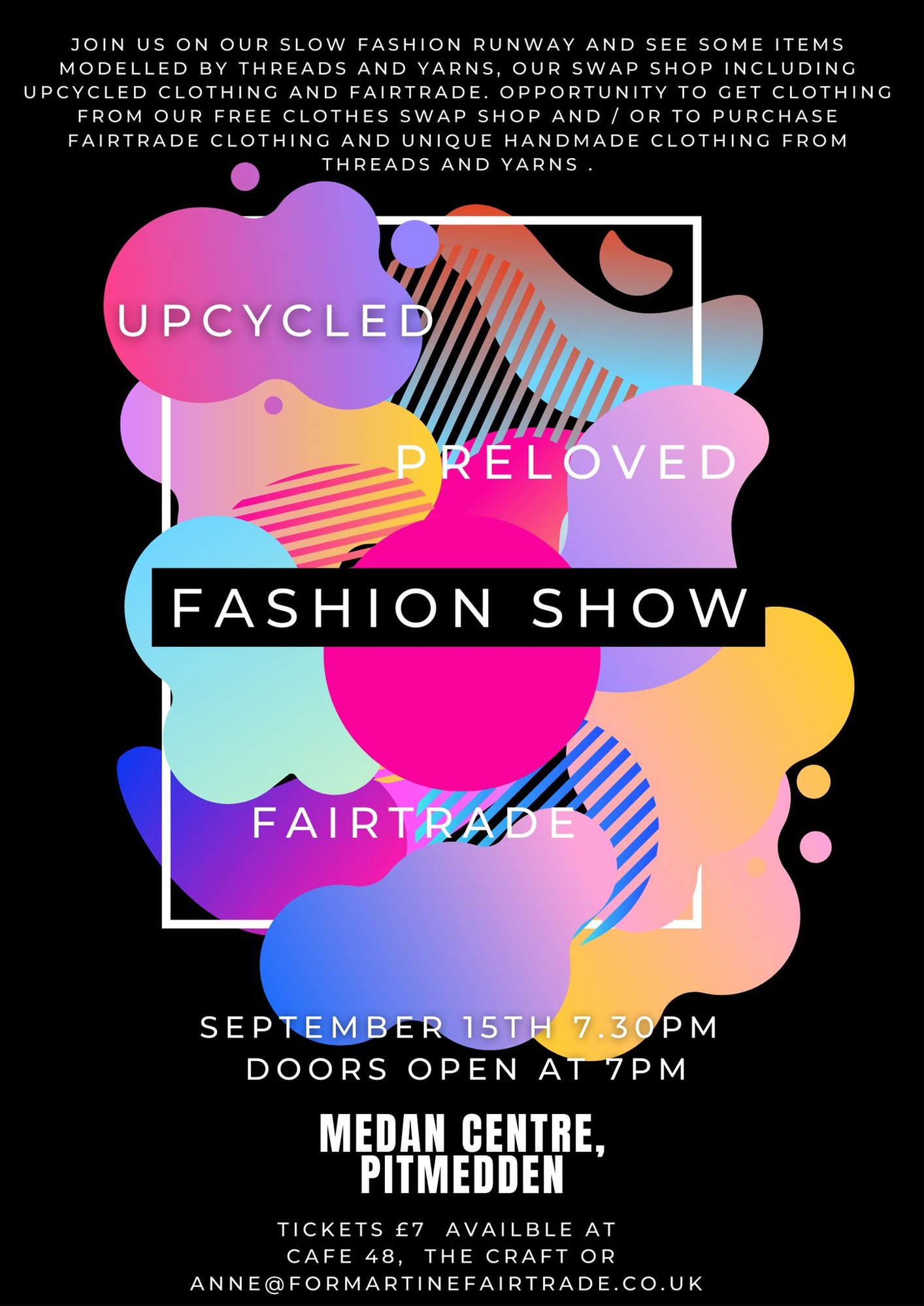 The kids, along with their parents and friends, were tasked to upcycle whatever they could find into a fashion piece for an upcoming fashion show on 15 September at The Medan Centre in Pitmedden. The fashion show will showcase an alternative to fast fashion including the work from Threads and Yarns, a group that began 15 months ago, fair trade ethically made clothing, and the creations from the participants today.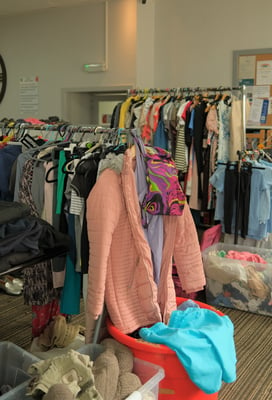 'We want it to show a fun, playful, quirky side to the 'leftovers' you might find at the Swap Shop,' said Chris, an Udny Climate Action Volunteer. 'If we can prevent textile waste and reduce emissions, then we're going to try to do that as much as possible. And this is another way to enjoy fashion, by using it as a force for good.'
They were full of ideas for their own outfits for the special sustainable fashion show. It was a storm of excitement and imagination swirling around us.
'I've done art before, but it has never involved fabric. I'm excited to express myself in a new way, and it's a bonus that it helps the planet while having fun,' shared Lia, a spirited 9-year-old participant, echoing the sense of joy and purpose that filled the room.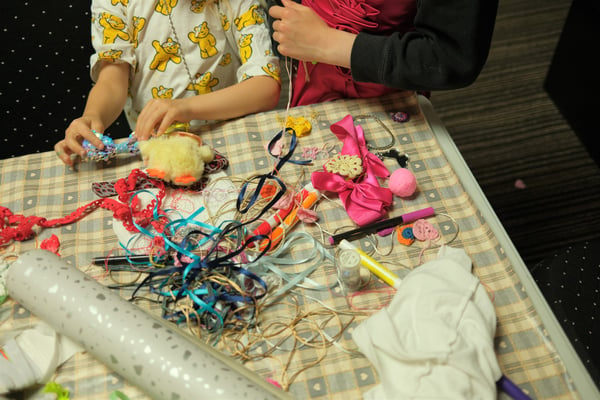 This event evolved from a Swap Shop that began in Udny two years ago during Climate Week North East. Back then, the Swap Shop was just an idea, but now it's a big deal. The people from Udny got really into it, and it turned out to be something amazing for the area. They've saved as much as 57 kg in one weekend! The Swap Shop is a massive team effort between Udny Climate Action, Udny Community Shelf and Udny Community Trust and their amazing volunteers.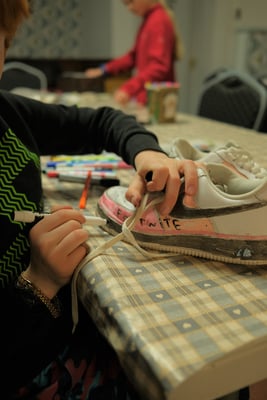 'I love art, and I love to sew. I come to the Swap Shop all the time and volunteer here now. It's funny, I usually wear all black, but I've decided to make this colourful pastel piece with these vibrant crocheted appliques that I've found here,' revealed Morgan, 13, with a determination that epitomized the fusion of creativity and sustainability.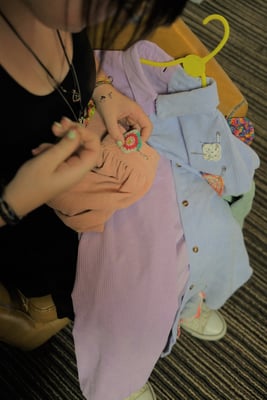 The best part of the event was seeing skilled sewing folks teaching beginners how to fix and make things out of old clothes. It wasn't just about swapping clothes, it was about swapping skills too. It was like passing on a treasure trove of knowledge from one generation to the next.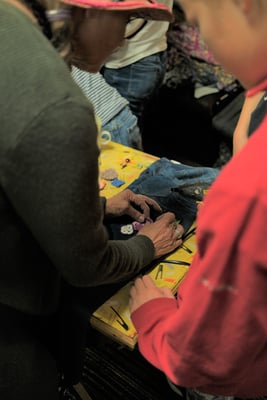 Top tip if you know a little bit about sewing – use old or used Christmas wrapping paper to make patterns for new clothes! It's like turning something we'd throw away into something valuable.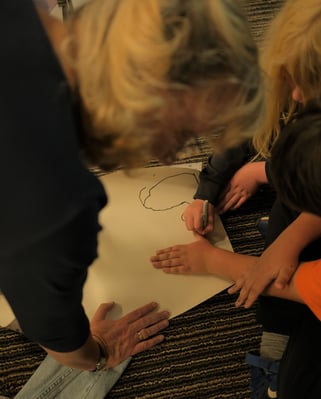 As the event ended, you could feel a sense of achievement in the air. This upcycle workshop was more than just a fun day – it was a step toward a fashion show that's all about being kind to our planet. Udny Climate Action and Threads and Yarns showed us that even small actions, like sharing skills and reusing stuff, can make a big difference. It's like a little green revolution that's starting right in our own backyard.
In a world where fast fashion can harm the Earth, Udny Climate Action and Threads and Yarns gave us a peek into a better way. They proved that we can change things by coming together as a community and getting creative. So, next time you look at an old shirt or a torn dress, remember – you're not just looking at something old, you're looking at a chance to be part of a movement that's making fashion a little greener, one stitch at a time.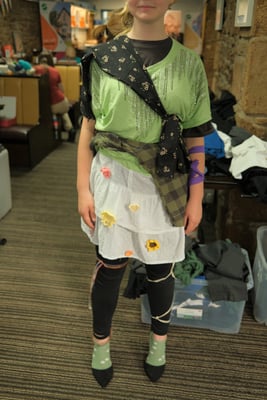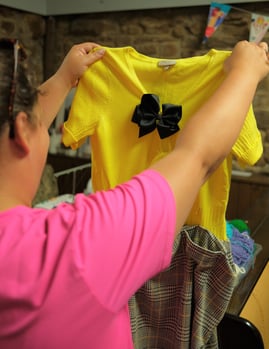 The Swap Shop runs roughly every 2 months. The next dates are Sunday 1 October and Saturday 25 November, 2023, at The Medan Centre. For more information see Udny Climate Action Facebook Page or Udny Community Trust Facebook Page.
The Fashion show will be on the 15 September at the Medan Centre. Tickets can be purchased locally at Cafe 48, Craft or the Co-op.
The Quarry Room, The Medan Centre, 14 Oldmeldrum Road, AB41 7AG