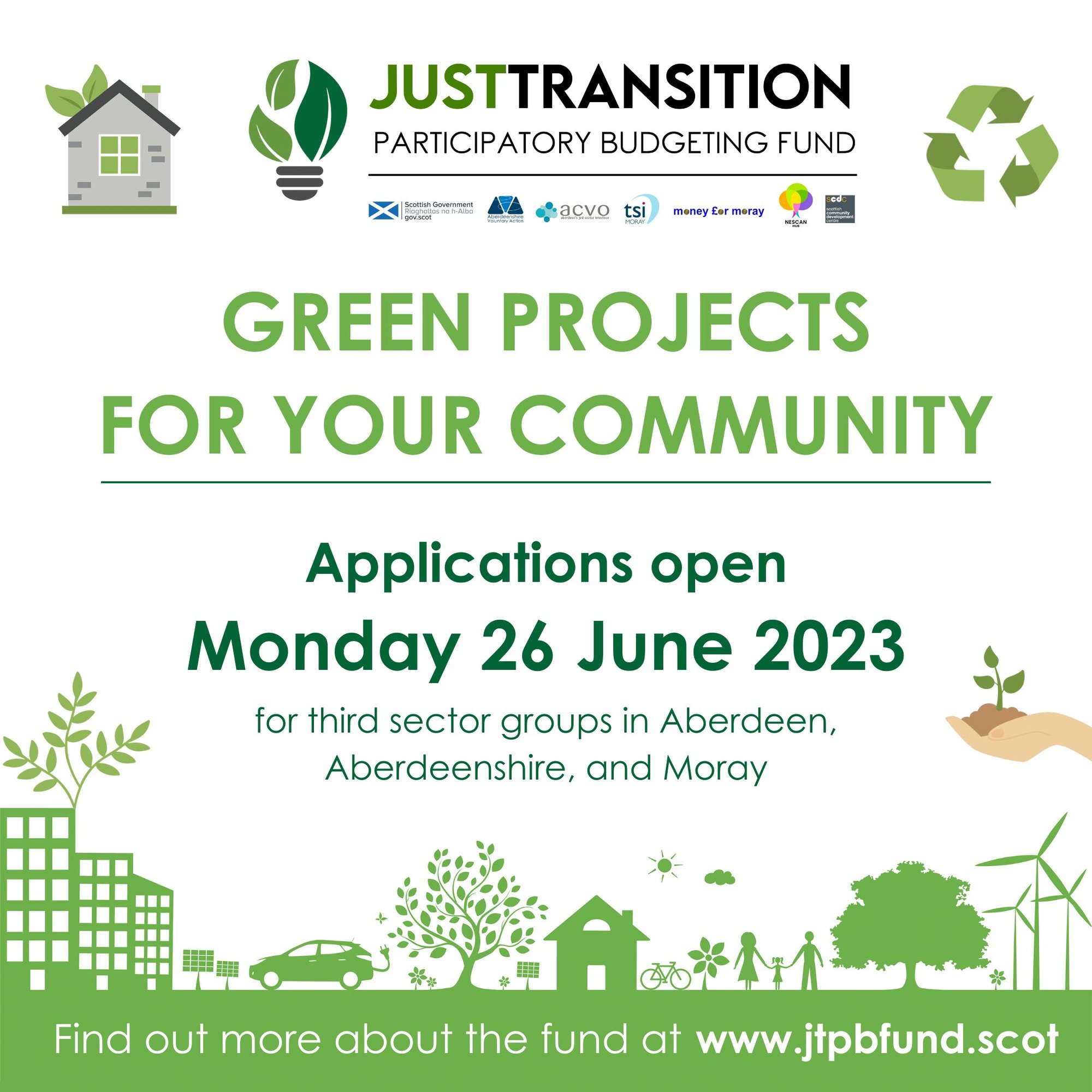 Info night for the Just Transition Participatory Budgeting Fund
26th June, 7:00PM👇👇
Supporting Community-Led Climate Action: The Just Transition Participatory Budgeting Fund is an initiative designed to foster community engagement and facilitate the implementation of grassroots climate action projects. By supporting projects that directly address the social and environmental challenges faced by communities, this fund aims to create a just and sustainable transition towards a carbon neutral future.
Information Session:
Mark Your Calendars! To kickstart this exciting endeavor, we invite you to join us for an online information session on:
Monday, June 26th at 7:00 pm.
During this session, we will provide detailed information about the key dates for the fund, the types of projects it can support, and the available assistance for communities in developing their ideas. By attending this free event, you will gain valuable insights and guidance on how to make the most of this funding opportunity.
To secure your spot in this informative session, please register through the following link: Info Session Eventbrite Link.
If you have any questions or require further assistance, please do not hesitate to reach out to Rose, the contact person for the event, at rose@nescan.org.
How to Get Involved: The Just Transition Participatory Budgeting Fund offers an inclusive platform for community groups to propose and implement climate action projects tailored to their specific needs. Whether it's renewable energy initiatives, sustainable transportation solutions, waste reduction programs, or any other project that contributes to a greener and fairer future, this fund is here to support your vision.
Grassroots community organisations can apply for up to £50,000 for capital funding for green projects that address climate change and improve sustainability as we work towards net-zero. Once the proposals are in, these projects will then be put to a public vote where voters will decide which projects they believe will offer the greatest contribution towards a carbon-neutral Aberdeenshire.
The Just Transition Participatory Budgeting Fund is an incredible opportunity for communities to take charge of their own climate destiny. By channeling resources into projects that create a positive impact, we can build stronger, more resilient neighborhoods while contributing to the global fight towards net zero. Join us and our partners on this exciting journey towards a sustainable future by participating in the online information session and spreading the word to your community. Together, we can make a difference and inspire lasting change.
This capital funding is for the purchase of tangible assets.
For full information on the JTPB Fund visit www.jtpb.scot